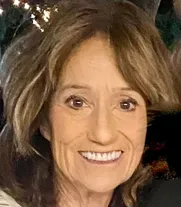 I am a Licensed Marriage & Family Therapist specializing in Individual, Couples and Family Therapy. I have been licensed for over 20 years. I have a private practice in Claremont and provide therapy via a HIPPA compliant platform for teleconferencing.

Each Client is unique so I offer a personalized approach tailored to each client. With compassion and understanding, I work with each individual to help them build on their strengths and attain the personal growth they are committed to accomplishing. Only evidenced based treatment modalities are utilized.

Since 2000, I have provided clinical supervision to Marriage & Family Interns and Associates. I developed protocols for a two-track substance abuse recovery program – one for Adults and one for Adolescents as well as 52 week Domestic Violence Program and a Treatment Program for Traumatized Children and Adolescents as well as a Program to treat the caretakers of this population.

Trauma Treatment has led me to take additional training in EMDR,. After using "talk" therapy to help address trauma, I witnessed the long term benefits of EMDR, after only 6-12 sessions. This led me to take additional training in EMDR so I could offer my clients this evidenced based treatment. Clients are treated in a fraction of time compared to non EMDR treatment modalities. This is an evidenced based treatment to treat trauma.
Professional Activities and Memberships:

Serve on the Board of Directors of National Alliance for Mental Illness – Pomona

Volunteer at the Veterans Affairs office two days a month

Member of California Association of Marriage and Family Therapists,

Member of EMDIRA